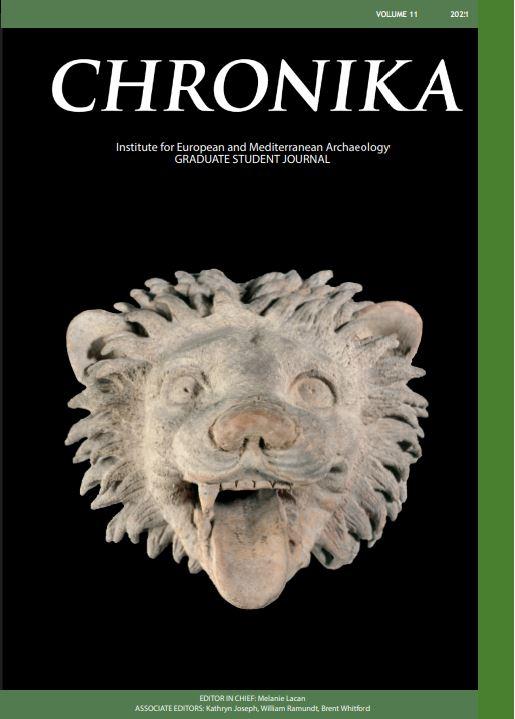 Chronika, Volume 11, Full Text
Brittany Proffitt, University of Missouri
"Seat of Power: The Afterlife of the Achaemenid Throne on Minted Coinage"
Francis Mahon, University of York
"The Colonial City: Eden, Amazonia, and the Humanist Imagination"
Jennifer Weigel, Florida State University
"Spears and Speculation: Deconstructing Gender Assumptions in Etruscan Tombs"
Erin Brantmayer, The University of Texas at Austin
"Almost Heaven, West Arkadia: Reconsidering the Ritual Use of Mountains in Late Bronze Age Greece"
Aleksandra Cetwińska, University of Warsaw
"Breaking Pots? Late Neolithic Rituals Among Paraneolithic Hunter-Gatherers in North-Eastern Poland"
Konrad Bennett Hughes, University of Missouri
"Imitations and Alterations:Numismatic Evidence of the Relationship between the Varangian-Rus and the Khazars"
Maciej Sadło, University of Warsaw
"Experimental Studies in the Field of Ballistics on Different Types of Arrow Shafts "
Brent Whitford, University at Buffalo
Book Review: McCoy, M.D. 2020. Maps for Time Travelers.