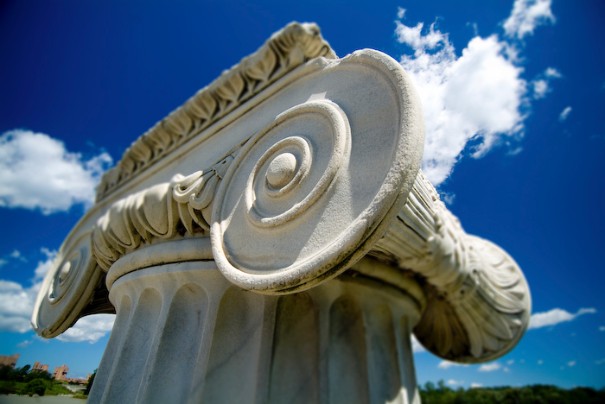 About IEMA
The Institute for European and Mediterranean Archaeology, or IEMA, is a Signature Center of Excellence within the College of Arts and Sciences, University at Buffalo, State University of New York. It was created in 2006 by an interdisciplinary faculty, drawn from departments across the university.
IEMA with its departments of anthropology and classics is housed in the Ellicott Complex at UB North Campus, located on the southern shore of Lake LaSalle at UB North Campus.
Officers:
Peter F. Biehl
Director

Stephen L. Dyson
Associate Director

Ezra B. Zubrow
Treasurer

Bradley A. Ault
Secretary
Core elements of IEMA's mission:
Coordinate, facilitate, and promote the research and teaching activities of faculty and students at the University at Buffalo concerned with the archaeological investigation of the European and Mediterranean areas.


Promote the study and teaching of the archaeology of the Mediterranean and European areas in the Western New York/Southern Ontario region, North America, and beyond.


Establish and maintain the University at Buffalo as a leading national and international center for research and teaching in the archaeology of the European and Mediterranean areas.


Educate the general public about the archaeology of Europe and the Mediterranean and the significance of the experiences and contributions of the peoples who have inhabited these areas in the past.