The Institute for European and Mediterranean Archaeology
Graduate Student Journal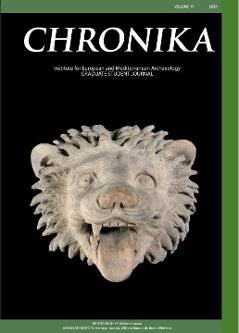 Chronika is an interdisciplinary journal for graduate students studying the art and archaeology of Europe and the Mediterranean.
Chronika, like its parent organization The Institute for European and Mediterranean Archaeology (

IEMA

), promotes interdisciplinary dialogues and innovative approaches to the study of the past. Chronika is an open access journal and aims to publish cutting edge research in a timely fashion and make it widely available to the scholarly community. We encourage collaborative, interdisciplinary scholarship by making the content of our journal freely available online.
Chronika is produced by University at Buffalo graduate students, but welcomes submissions from graduate students at other colleges and universities worldwide. Students are encouraged to submit an article here.