Chronika
Volume 5, 2015

Editor in Chief:

Darren Poltorak
Associate Editors:
Kathryn Grow Allen
Ryan Hughes
Britta Spaulding
Editor Emeritus:
Laura Harrison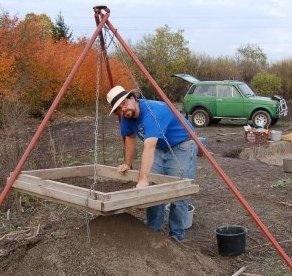 Darren Poltorak is a seventhth year Ph.D. student in Anthropology at the University at Buffalo. He earned his B.A. in Anthropology and Classical Archaeology from the University of Michigan in 2007. He has participated in fieldwork in Michigan, Northern Ireland, Austria, Hungargy, and Romania. During his time in the Ph.D. program at the University at Buffalo, Darren's primary research has been on identity in regions of shifting political control, focusing on Dacia post-Roman conquest
In addition to being an editor on Chronika, Darren currently is project director of the Cumidava Archaeological Research Project (CARP) in Rasnov, Romania, preparing dissertation research and running a field school for aspiring archaeologist.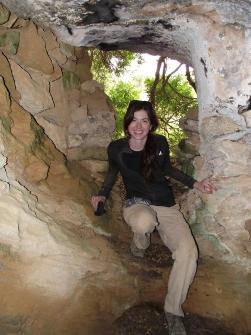 Kathryn Grow Allen is a fifth year Ph.D. student in Anthropology at the University at Buffalo. She earned her B.A. in International Relations and Anthropology at The State University of New York at Geneseo in 2008 and her M.A. in Anthropology at the University of Buffalo in 2012. Her archaeological fieldwork has included multiple locations both in Europe and North America. Specializing in Bioarchaeology/Osteoarchaeology, Katie's main research interests are epidemics and infectious disease, cultural and social responses to health crises, as well as other physical and social indicators of times of stress in the archaeological record.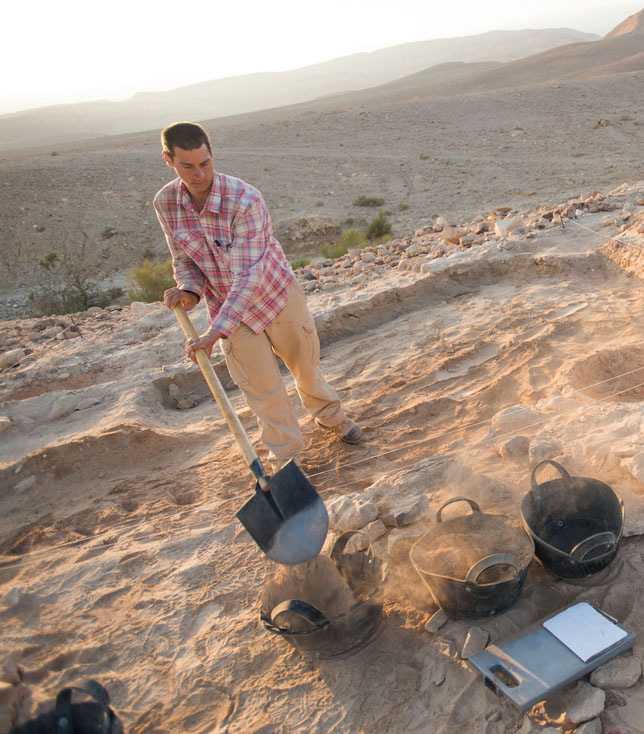 Ryan Hughes is a Ph.D. Candidate in Mediterranean Archaeology in the Department of Classics at the University at Buffalo. He earned his B.A. in Archaeology from Wilfrid Laurier University in 2009. In addition, he earned his M.A. in Ancient Mediterranean Studies from the University of Waterloo and Wilfrid Laurier University in 2011. Throughout his studies he participated in excavations at Khirbat al-Mudayna as well as working CRM in Ontario, Canada as a field archaeologist and field director. He is currently Senior Staff with the Bir Madhkur Project in the Wadi Araba, Jordan with whom he recently served as Excavation Director at Khirbet es-Faysif, a Nabataean and Early Roman caravan station, immediately outside Petra.
His research focuses on the Mithrassymbole artefacts from the north-western Roman Empire in the 3rd and 4th centuries A.D. and their connection with the roles of females within agriculture. He is interested in studying the social history of the Roman frontier areas and the role that small finds play in archaeological analyses.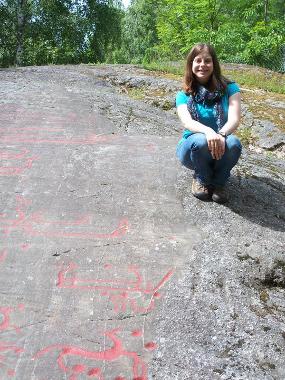 Britta Spaulding is a fifth year Ph.D. student in Anthropology at the University at Buffalo. She holds a B.A. in Archaeology and the Culture of the Ancient Near East and Art History, as well as a minor in Biblical Languages, from Lycoming College (2010) and an M.A. in Anthropology from the University at Buffalo (2014). She has done archaeological work in Sweden, Pennsylvania, Northern Ireland, the Republic of Ireland, and Wales. Britta also has museum experience from the Memorial Art Gallery in Rochester, NY. Her current research interests involve late medieval to recent historical periods in Sweden and northern Europe and developments in agricultural technology, rural settlement and identity, and the uses of remote sensing and GIS for historical site identification and heritage preservation.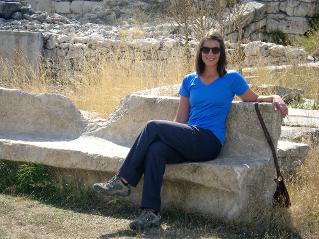 Laura Harrison is a founding editor of Chronika, and served as Editor in Chief from 2009-2012. She completed her B.A. at Ithaca College in 2007 and her M.A. at SUNY Buffalo in 2012. Currently, Laura is a Ph.D. student in the Department of Anthropology at SUNY Buffalo. She has done archaeological fieldwork at Dispilio and Gournia in Greece, as well as Çatalhöyük and Seyitömer Höyük, in Turkey. In 2014 and 2015, Laura served as Director of an international Field School program at Seyitömer Höyük. Her Ph.D. research focuses on urbanism as a social process in Anatolia and the Aegean during the Early Bronze Age.